Fans clamoring for more top matchups such as the ones we saw last Saturday will have to wait another week, as college football Week 3 features nary a single ranked-versus-ranked matchup on the schedule.
HOUSTON VS WASHINGTON ST
Dana Holgorsen and his Houston Cougars are hosting Mike Leach's Washington State Cougars Friday night in a nationally televised game on ESPN. Both coaches are known as offensive gurus, and they both have some talented quarterbacks at their disposal.
The Cougars have lit up their first two opponents as Anthony Gordon has picked up right where Gardner Minshew left off. He's passed for 884 yards with nine touchdowns as Washington State racked up 58 and 59 points, respectively, the first two weeks of the season.
D'Eriq King hasn't gotten off to the red-hot start many expected, but this dual-threat dynamo is still one of the most dangerous weapons in college football. This game should be a lot of fun to watch Friday night.
OHIO ST vs INDIANA
Statistically, it's fascinating that Ohio State and Indiana look almost identical to one another. Both have won convincingly. They share similar scoring averages and yardage statistics on both offense and defense.
Of course, these two teams aren't identical. Ohio State features one of the most talent-loaded rosters in college football, has a Heisman candidate in Justin Fields, and is coached by one of the best offensive minds in football.
Yet it's going to be very intriguing to see how Fields performs in his first road game with the Buckeyes. If the Hoosiers can somehow play the game of their lives, they can pull off the biggest upset of the year and significantly hurt their Big Ten rivals' playoff chances.
MARYLAND vs TEMPLE
No team in college football has come close to matching the point totals Maryland has put up the first two weeks of the season. Averaging 71 points per game, the Terps enter Week 3 on fire with a chance to make another statement on the road against Temple.
Virginia Tech transfer Josh Jackson has been superb executing Scottie Montgomery's dynamic offense. The team's deep running back group has helped Maryland pile up an astonishing 11 touchdowns on the ground. It's been a joy to watch this offense so far, and we're looking forward to seeing if Jackson and Co. can keep up this torrid pace in Week 3.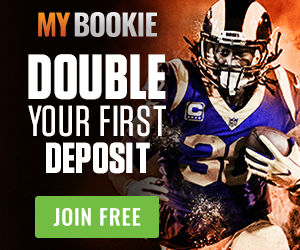 ALABAMA vs SOUTH CAROLINA
The Crimson Tide have chewed up their first two opponents, as you'd expect. Now they'll hit the road for their first SEC battle of the season against South Carolina. Realistically, it's not likely that the Gamecocks will pull off a stunner and upset Nick Saban and Co. The spread for this game is indicative of that, as 'Bama is favored by 24.5 points.
Still, it will be nice to see Tua Tagovailoa and the rest of Alabama's stars go against competition more suited to their pedigree. And if you need another reason to watch this game, South Carolina's Ryan Hilinski — brother of the late Tyler Hilinski — had a rock solid game last weekend. This true freshman will now get a baptism by fire and have a chance to etch his name in history books if he leads an upset win.
UCF vs STANFORD
Picking up where he left off last year, Josh Heupel has the Knights playing exceptionally well on offense. UCF has averaged north of 300 yards per game both on the ground and through the air, scoring 110 points the first two games.
Stanford is known for its defense but is coming off a horrible performance on the road against USC. Now traveling across the country for a date with the Knights, David Shaw's squad faces its biggest test of the young season.
Thankfully, quarterback K.J. Costello will play in this game. Yet he leads an offense that isn't overly explosive, meaning the Cardinal needs a strong game defensively to avoid falling to 1-2 on the season with games against Oregon and Washington coming up.
KENTUCKY vs FLORIDA
Last September, Kentucky stunned Florida with a convincing 27-16 win in Week 2. The Gators went on to lose to Georgia and Missouri, yet still finished the season ranked No. 7 in the nation and earned a Peach Bowl berth against Michigan, where they squashed the Wolverines. One wonders if they may have squeezed into the playoff without that loss to the Wildcats.
Now, the Gators have a shot at revenge with a road game against Kentucky. On paper, they should get it. The Wildcats lost their two top stars from a year ago — Josh Allen and Benny Snell — to the NFL. Their defense is nowhere near as stout up front, and that could lead to a big game for Lamical Perine, Feleipe Franks and the Gators offense.
On the other side, Kentucky will have to play a flawless game offensively to avoid getting swallowed whole by the ferocious Gators defense.
IOWA ST vs IOWA
For the first time, Ames will be the center of the college football world for the weekend as "ESPN College GameDay" takes root for the coming rivalry game between Iowa and Iowa State.
These two programs legitimately hate one another, and they'll stop at nothing to bring home the Cy-Hawk Trophy. The line for this game is as tight as you'll see, with Iowa being favored by a single point.
Considering the history between these two teams, and because it's being played on Iowa State's home turf, we're leaning toward an upset that stays close until the bitter end. No matter the outcome, this game should be a ton of fun to watch as these bitter in-state rivals fight for supremacy.
SYRACUSE vs CLEMSON
Syracuse went into Week 2 ranked 21st in the nation with the distinction of being labeled as Clemson's top competition in the ACC. Then, the Orange were gobbled up by Maryland in an embarrassing blowout, losing 63-20.
Now, it's out of the frying pan and into the fryer as the nation's top team comes to Syracuse. Needless to say, it's going to take a masterful motivational effort from Dino Babers to get his team into the kind of mental state it needs to pull off an upset.
Clemson is incredibly dangerous on both sides of the ball. The Tigers flexed their muscles last weekend with an impressive 24-10 win over Texas A&M. They also have bad memories about the last visit to Syracuse in 2017. There will be no letdown. There will be no quarter given. There will be no upset.
UCLA vs OKLAHOMA
Remember when everyone in Los Angeles was excited about Chip Kelly's arrival? The Bruins were going to be explosive. They were going to be a team you couldn't take your eyes off. Well, the shimmer is long gone. In fact, UCLA is having a brutal time just getting fans to come to the Rose Bowl.
Saturday night should be a different story in terms of attendance, however, as Oklahoma is coming to town. The Sooners are incredibly good on offense once again this year with Jalen Hurts running the show, and their defense is improved as well. We expect Hurts and Co. to get an early lead and extend it quickly.
This game could be among the more lopsided matchups we see this weekend. Don't be surprised if Kelly ends up getting booed right off the field.