Need a one-stop shop for the weekly NFL betting results? TGR has you covered. Check in each week for the betting results of every game and keep an eye on the year-to-date numbers to see if there's any league-wide trends bettors can take advantage of.
Below you'll see who covered the spread, who won outright and whether the game went OVER or UNDER. We also add up the records of each week and keep the year-to-date league-wide betting record.
So far in the new NFL season, a litany of road teams have already cashed spread tickets, as home sides went only 5-10-1 ATS in Week 1. Five underdogs managed to win outright, as the Green Bay Packers, Tennessee Titans, Buffalo Bills, San Francisco 49ers and Oakland Raiders pulled off upsets.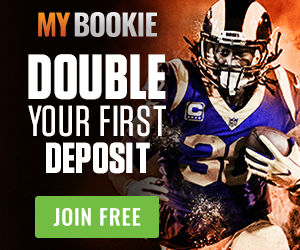 Week 1
Week 1 & year-to-date stats

| Situation | Week 1 |  Year-to-Date |
| --- | --- | --- |
| Underdogs vs Favorites (ATS) | 9-6-1 | 9-6-1 |
| Home vs Away (ATS) | 5-10-1 | 5-10-1 |
| OVER/UNDER Record | 9-7 | 9-7 |
| SU Underdog Wins | 5 | 5 |
| AFC Teams in Non-Conference Games (SU) | 0-2 | 0-2 |
| AFC Teams in Non-Conference Games (ATS) | 2-0 | 2-0 |
| NFC Teams in Non-Conference Games (SU) | 2-0 | 2-0 |
| NFC Teams in Non-Conference Games (ATS) | 0-2 | 0-2 |
| Totals in Non-Conference Games | 1-1 O/U | 1-1 O/U |
NFL Week 1 betting recap

| Matchup | SU Winner | ATS Winner | Total |
| --- | --- | --- | --- |
| Packers vs Bears | GB 10-3 | GB +3.0 | UNDER 46.5 |
| Redskins vs Eagles | PHI 32-27 | WAS +10.0 | OVER 44.0 |
| Falcons vs Vikings | MIN 28-12 | MIN -3.5 | UNDER 46.5 |
| Rams vs Panthers | LAR 30-27 | LAR -1.5 | OVER 49.5 |
| Titans vs Browns | TEN 43-13 | TEN +5.5 | OVER 44.0 |
| Chiefs vs Jaguars | KC 40-26 | KC -3.5 | OVER 49.0 |
| Ravens vs Dolphins | BAL 59-10 | BAL -7.0 | OVER 41.0 |
| Bills vs Jets | BUF 17-16 | BUF +2.5 | UNDER 41.0 |
| Colts vs Chargers | LAC 30-24 | PUSH | OVER 44.5 |
| Bengals vs Seahawks | SEA 21-20 | CIN +9.5 | UNDER 44.5 |
| Lions vs Cardinals | TIE | ARI +3.0 | OVER 45.5 |
| Giants vs Cowboys | DAL 35-17 | DAL -7.0 | OVER 44.0 |
| 49ers vs Buccaneers | SF 31-17 | SF +1.0 | UNDER 51.0 |
| Steelers vs Patriots | NE 33-3 | NE -5.5 | UNDER 49.0 |
| Texans vs Saints | NO 30-28 | HOU +6.5 | OVER 51.5 |
| Broncos vs Raiders | OAK 24-16 | OAK +3 | UNDER 42.5 |