We'll see quite a few line moves this week and next week based on some fortune telling. Bettors will be trying to isolate and pinpoint the teams that don't have much to give. They'll also be looking to back the teams with incentive to run up the score. There is a degree to which those things can be factored in the line, but it is rarely enough because it is subjective.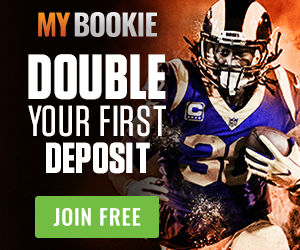 Expect a lot of line movement this week.
103/104 Eastern Michigan at Northern Illinois (-4.5) – MACtion has really sucked this season, eh? There are two games on Tuesday, with Ohio laying an obscene road number at Bowling Green and then this game. It's hard to call any team in the MAC a play-on team at this point. This line will move. It is in that range that entices bettors to take positions. Will it go down to -4 or up to -5 or even -6? That remains to be seen and there is some calm before the storm. My best guess? This line comes down. It is the only game of interest on Tuesday.
105/106 Toledo at Buffalo (-7.5) – Buffalo seems to be a trustworthy team in the minds of MAC bettors. Of course, last week's epic collapse against Kent State threw some cold water on that notion, but it appears to have also created a little bit of line value on the Bulls here. They were the better team for most of that game. When fluky things happen, they usually create an overreaction in the marketplace. That appears true of this game, with Buffalo up from -6.5 to -7.5 based on early action. With a marginal offense like Buffalo's, though, that may be about it for the movement here.
111/112 NC State at Georgia Tech (-1) – Is there something that you have been putting off? Do it on Thursday. This game is a real dud. BetOnline and Bookmaker are a little bit higher than the opener of -1 on this game. A few 1.5s are out there, not at Pinnacle or Matchbook, though, so this isn't an early-week position or anything. In all actuality, these are both fade teams. We'll see money on it because it stands alone, but for few reasons other than that.
113/114 Colorado State at Wyoming (-7) – Keep a close eye on this game. I think we're going to see some activity here. Colorado State is a much better team than their record would indicate and last week's sequence at the end of the game was an absolute disaster. Wyoming is missing a key element of its running game with Sean Chambers out. The Cowboys defense is great, but the Rams offense is undervalued. I'd expect we see some back and forth on this game. There are a lot of 7.5s out there right now, but not at Pinny and Matchbook, which are our two best indicators of sharper activity. In my estimation, Colorado State may end up a sharp side here on Friday night.
119/120 Memphis (-15) at USF – Man, there are some ugly games on Saturday. This is not a great weekend at all for matchups. USF has been feisty, especially on defense lately, but bettors haven't been super impressed. Memphis is gaining a lot of steam of late as the best-positioned team to make that New Year's Six Group of Five bowl spot. It would help to blow out inferior teams like this. We aren't seeing Clemson-level inflation on Memphis lines, but the early action has almost always been on Memphis. That was the case last week and is the case again this week.
121/122 Michigan (-8) at Indiana – This will be a fun line to watch. Michigan seems to have worked out a lot of issues as the season has gone along and they have been a buy team. That being said, there were some incorrect nibbles on Sparty last week that lost in epic fashion. Indiana hasn't gotten a ton of respect, but the Wolverines have Ohio State on deck and Indiana played well and covered against Penn State. I'll be watching this one closely, with Michigan -8 and up to 8.5 at several places.
125/126 Texas A&M at Georgia (-13.5) – Georgia was outgained by Auburn last weekend, but the Tigers put some cosmetic points on the board. Georgia doesn't need to win this game. The SEC East is already locked up. On the other hand, if UGA wants to keep its playoff hopes alive, it does need to win this game. A&M has taken the early money here after a dominant win over South Carolina. I would expect that to continue to be the case.
133/134 BYU (-39) at UMass – How bad is Northwestern? I mean, they covered for early bettors that got 38 or 38.5, but it wasn't pretty at all. In fact, it was very ugly. Also, BYU ON THE ROAD is the same type of favorite that Northwestern was AT HOME. UMass lines continue to amaze me week in and week out.
135/136 Temple at Cincinnati (-10) – Watch this line closely. Last week, money poured in against Temple. The Owls won the game outright. Cincinnati has had some extremely misleading box scores in recent games. They've been playing with fire and have been lucky not to get burned. We've already seen a little bit of Temple investment here down from 10.5 to 10. Could we actually see this game hit 9.5 early in the week? Cincinnati games have seen a lot of Bearcats and under money. Will we see a reversal of that this week?
137/138 TCU at Oklahoma (-17.5) – Oklahoma roared back from a huge deficit against Baylor to win the game in thrilling fashion deep in the fourth quarter. TCU played another close game. This line has to come down, right? TCU has been a sharp side most of the season with Gary Patterson's defense and the play of QB Max Duggan. Oklahoma has all the talent in the world, but things have been rather dicey in quite a few games. This looks like a line that should come down into the 15 or 14.5 range as the week goes along.
143/144 Illinois at Iowa (-13.5) – This is an interesting game and a developing situation in the Big Ten. Minnesota picked up its first Big Ten loss last weekend. It was a very misleading game. Minnesota badly outgained Iowa, but lost 23-19. Minnesota is the only one-loss team in the division, but Wisconsin is lurking with two losses and the two teams do play next weekend. Iowa is on the outside looking in, but they are taking money this week. Usually we see teams that won in misleading fashion get bet against in this scenario. That isn't the case this week with Iowa, at least not yet. I'll be watching this one closely.
153/154 Utah (-21) at Arizona – Is a Utah game finally lined accurately? We've seen so much Utah money hit the board this season. Oregon and Utah are on a crash course to play in the Pac-12 Championship Game and with Alabama's recent misfortune, we could very well see that as a play-in game for the College Football Playoff. Both Oregon and Utah have taken money recently in that "run it up" role. How long is 21 going to work here with an Arizona team in shambles? That is the question that I have. At time of writing, 21.5s were starting to pop.
177/178 Texas at Baylor (-4.5) – This is a fascinating line already. Baylor was way ahead of Oklahoma in the first half and blew the game in the second half, which has to be extremely deflating. In the blink of an eye, Baylor's CFP hopes were up in flames, while Oklahoma's got a nice puff of air. How does Baylor bounce back? It seems like the answer is "well". This line got as low as 3.5 after initial movement on the openers, but while this article was being written, Baylor got whacked up to -4.5 and -5 across the board. Baylor is the early-week sharp side and it looks like we could see a sharp vs. public split in this one because of Texas's reputation as an underdog.
179/180 UCF (-6) at Tulane – We've seen sharp money hit the board on both of these teams multiple times this season. Tulane has been popular several weeks in a row. Now, however, the Green Wave take on a UCF team that is universally respected as one of the best Group of Five squads. There was no reason for Tulane backers to jump in early, as a +7 is very much possible. Will the Tulane money come in late this week? It's been happening early most weeks. This week is different. Have sharper bettors given up or will they go back to the well?
181/182 SMU at Navy (-3) – Navy took a ton of money last week against Notre Dame and rewarded those bettors by getting trucked in South Bend. This week, we haven't seen a whole lot of early activity on the game against SMU. The Mustangs had a much needed bye last week and a chance to prep for the option. Special things can still happen for SMU this season, but this is a tough assignment. On the other hand, this is an explosive offense that can maximize its limited number of possessions. This line is going to move one way or another. I'm just not sure which way.
187/188 Pitt at Virginia Tech (-3.5) – Virginia Tech is getting a lot of attention now. After as dominant of a performance as we have seen this season against Georgia Tech, the Hokies are ranked and are taking a little bit of money here against Pitt. This looks a lot different than the team that struggled with Old Dominion and Furman earlier in the year.
195/196 Tennessee at Missouri (-5) – This one surprises me a touch. Missouri looked awful against Florida. Tennessee isn't on Florida's level. That's not what I'm trying to say. It's simply to say that Missouri has really underperformed this season. Tennessee, on some level, has been a pleasant surprise. This line has still gone up from -4 to as high as -5 out there early in the week. I'm a little surprised by that position and I don't think it is a true position. I would expect Tennessee buyback as the week goes along.
209/210 Miami (-18.5) at FIU – The Hurricanes have been evaluated in a different way since Jarren Williams took the QB role back from N'Kosi Perry. They are taking early-week money against FIU in this matchup in Miami. This is going to be a spirited affair with a lot of kids that were recruited to both schools and something of a Little Brother vs. Big Brother matchup. I think this is a more interesting game than the line would indicate, especially with the Butch Davis angles in play as well. FIU lost by 14 on the road last year. This one is technically at home for FIU, but Miami will be well-represented.
211/212 Penn State at Ohio State (-18) – Not that you needed visual representation of how dominant Ohio State has been, but the Buckeyes are 18-point favorites in what amounts to arguably their biggest test of the regular season. Ohio State has failed to cover three straight against the Nittany Lions and lost outright as an 18-point favorite back in 2016. Can the public really go against the Buckeyes here, though? Can the sharp bettors? We'll find out.
217/218 Air Force (-22) at New Mexico – Just a quick note on this game. This game was supposed to be played a few weeks ago, but New Mexico player Nahje Flowers passed away on November 5. This is that rescheduled game and the line is the same as it was.